Welcome to our family project
Villasmastatal, is a rural community Eco Lodge of 50 hectares of primary forest and 10 hectares of an edible forest concept with principles in permaculture
It offers hiking trails, permaculture gardens, villas equipped with jungle view, social spaces to meet other travelers, a yoga platform overlooking the forest, opportunity to observe abundant wildlife such as macaws, toucans, monkeys
Today's traveler values unique experiences, good food, connection with nature, low environmental impact, sustainability and authenticity of the human community. An "authentic" experience is not something that can be ordered on a menu; It is something that is organically found.
Discover your own organic adventure here at villasmastatal
We are a ecotourism hostel and organic farm run by a Costa Rican family in the small community of Mastatal, Puriscal, San Jose, Costa Rica. The property has been in the family for more than 50 years.
In our 50 hectares of land, we have planted more than 1 000 trees, cacao plants, coffee, black pepper, banana, plantains, pineapple, goyava, soursop trees. and so many more. Our organic food is harvested by ourselves and, if desired, guests can participate in daily activities of the farm.
At Villas Mastatal we offer different types of accommodations for guests, students, volunteers, interns and groups.
The Eco Lodge
In 2008 we opened our doors and started our project with 2 bedrooms. Today, we have 3 individual cabins with a single room, 2 family size rooms with kitchenettes and 2 dormitories for groups with 28 beds to accommodate our guests.
The rooms are made from wood with large windows overlooking the valley of Mastatal and hills of La Cangreja National Park.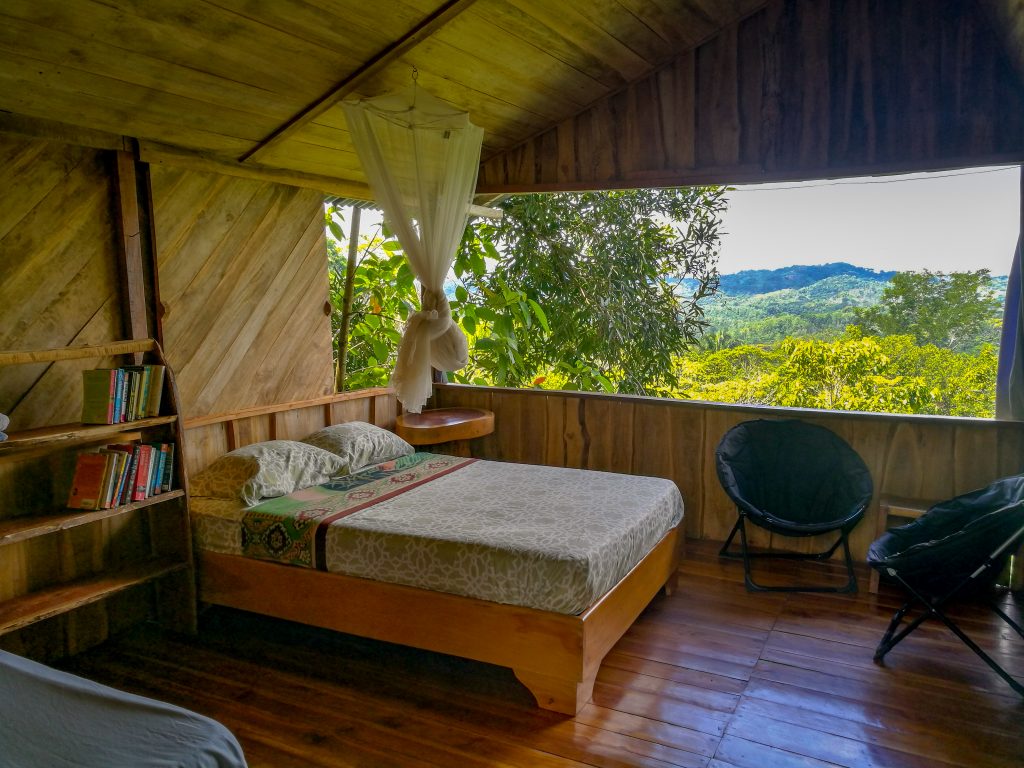 We also have a communal lounge area with a ping pong table, library, Wi-Fi and various comfortable sitting areas with overlooking views of La Cangreja National Park. There are also rivers, waterfalls and streams on the property.
For our visitors we offer many options to learn, to enjoy the region or to relax. We provide guided tours through the amazing La Cangreja National Park.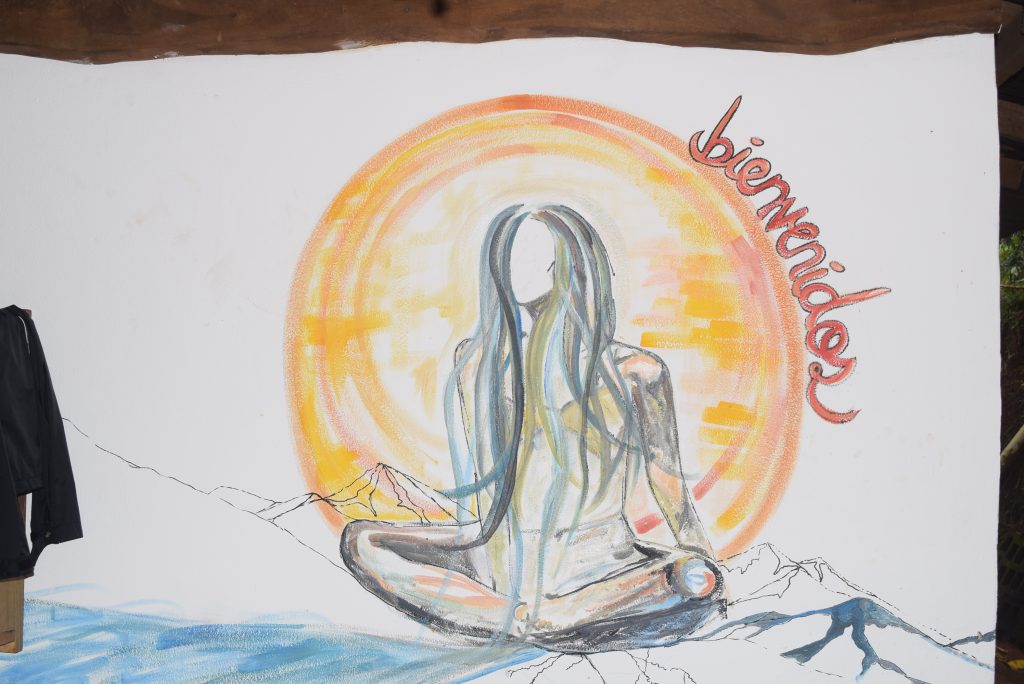 We also offer activities such as bird watching, horseback riding, walk to countless waterfalls, yoga on a platform, and the opportunity to participate in permaculture projects and care for farm animals.
We provide packages for groups as well as weekend walkers, so do not hesitate to contact us so we can organise tailor made activities according to your desires.
The Organic Farm
First thing when you will get to the farm, is a visit of the place where we will be happy to show you all the diverse species of plants that we have here. Our farm is also composed of domesticated animals such as pigs, chickens, cows and dogs.
Our kitchen offers flavorful and tasty dishes of the region with traditional Costa Rican dishes and a wood-fired oven that can be freely used by our guests.
From our garden to your plate !
We can also offer a typical lunch or dinner for up to 40 people (with previous notice of course, we can adapt for special diets).
Enjoy the delight of the typical Costa Rican palate with an exquisite meal at Villas Mastatal Eco lodge and after enjoy a rest in hammocks, with breathtaking views over the peak of La Cangreja…
WE HOPE TO SEE YOU IN VILLAS MASTATAL
¡ PURA VIDA ¡

¡HOLA, HABLÉMOS!